Specialty Coatings for a Wide Range of Applications
At Advanced FRP Systems, we understand the high cost of failures and unexpected down-time in heavy industrial processes. Our specialty coating systems are engineered to provide long-term, maintenance-free solutions for a wide range of applications and to perform in even the harshest conditions.
Our approach is to combine high-quality, immersion-grade polymeric coatings with comprehensive contractor training and oversight to provide you a maintenance-free service life of over twenty years. We pride ourselves in consistently delivering the highest certainty of outcome in the industry.
Talk to one of our experts if you have immersion-grade coatings that are blistering, delaminating, or experiencing pinhole corrosion. We can also offer solutions for highly abrasive environments, immersion in concentrated acids, or aggressive solvents.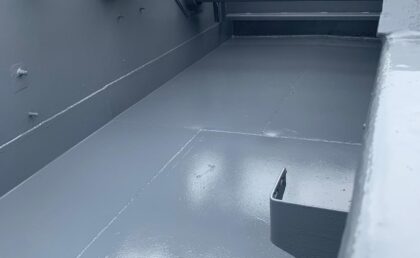 Chemically Resistant Coatings
Our extensive line of Novolac epoxy coatings stands up to concentrated acids, caustics, and aggressive solvents
Industry Applications
Power Generation

Oil & Gas

Chemical Manufacturing

Pulp & Paper

Water & Wastewater

Mining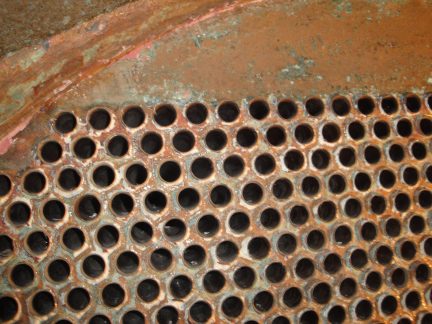 A tube sheet is showing signs of corrosion causing potential leaks of cooling water into the ultrapure condensate water. The difficult geometry coupled with elevated temperature water exposure make this a challenging repair.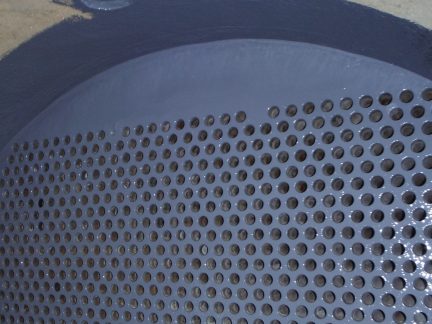 A thick-film coating system is applied over the entire face of the tubesheet. This system will completely eliminate further corrosion and seal any leaks between the tubes and tube sheet while providing a 20-year, maintenance-free service life.
Search for the solution you're looking for, and we'll provide you with the answer.
Our Customers Also Select