Our versatile Carbon Fiber Repair Kits are ideal for external repairs of pipes ranging from 1 inch up to 60 inches in diameter. You can perform a permanent repair with corrosion-resistant composite reinforcement system on metallic, fiberglass, PVC, or concrete pipes even if your pipe has a through-wall failure. After proper surface preparation, these kits contain everything you need for a full composite repair. Their 2-year shelf life minimizes costly inventory turnover.
AVAILABLE IN FOUR SIZES: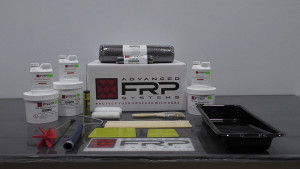 EXTRA SMALL
FOR 1-6″ DIAMETER PIPES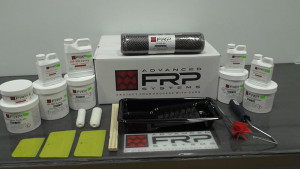 SMALL
FOR 6-12″ DIAMETER PIPES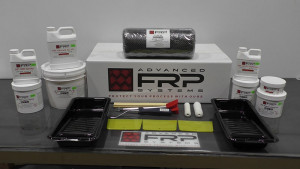 MEDIUM
FOR 12-24″ DIAMETER PIPES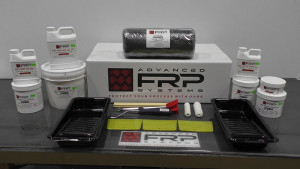 LARGE
FOR 24″+ DIAMETER PIPES
Contact Advanced FRP Systems for more information, pricing, and availability.
Advanced FRP Systems provides comprehensive training to go along with these Carbon Fiber Pipe Repair Kits. Experienced applicators can undergo quick online refresher training while less familiar personnel can have full online training and technical oversight. In-person training and technical oversight are also available.
Train your internal maintenance team to perform repairs to reduce cost and ensure a fast return to service.
Instructional Video: Extra Small Pipe Repair Kit
Instructional Video: Small Pipe Repair Kit
Search for the solution you're looking for, and we'll provide you with the answer.